BTC Versatility Program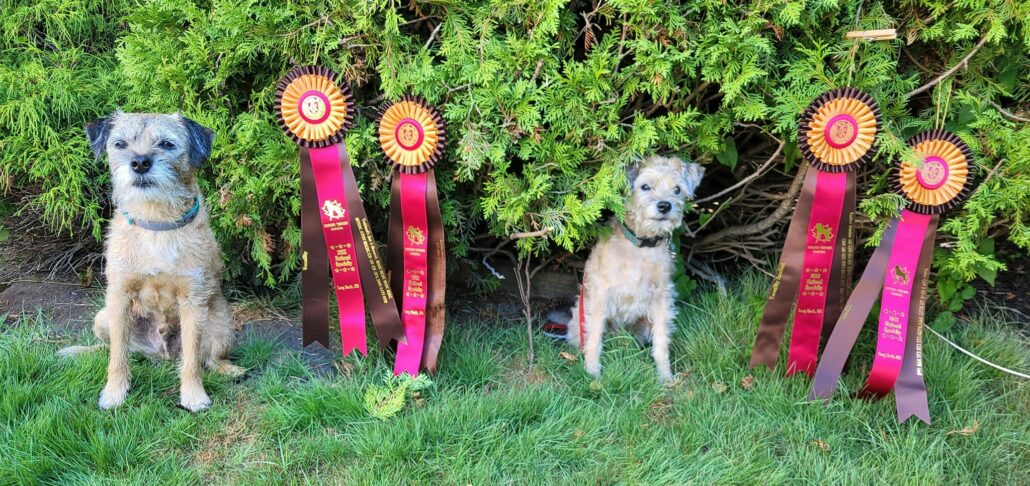 The CKC Border Terrier breed standard states that the Border Terrier "…is
good-tempered, affectionate, obedient, and easily trained."  The standard also describes them as "alert, active and agile".  These traits make the Border terrier a desirable companion and performance dog.  
The purpose of the program is to recognize these traits and to encourage owners to enjoy them.  It's also intended to encourage owners to provide opportunities for their dogs to participate in the many ways in which Border Terriers are capable of working and thereby enable dogs and owners to know the joy of working together.
Since a conformation title is not required, these awards are open to the family companion as well as the champion.  The program is designed so that the average Border and owner, with some effort, can earn one.  It asks for one title in three different fields, and a total of seven points.  The Versatility Excellent Award, which requires twelve points, four fields including a working title, and more effort and commitment from dog and owner.  Achievements that go towards the Versatility Award are carried forward to the Versatility Excellent Award. 
In order to apply to for these awards, the owner must be a member in good standing of Border Terrier Canada. The Awards are lifetime as opposed to annual awards. Achievements are accumulated through the lifetime of the dog.
To apply for the Versatility or Versatility Excellent award. Please download this form:
Additional details on applying can be found on the form.
Award Application
To see a list of our Versatility and Versatility Excellent award holders to date, visit:
BTC-V-VX-Titles